Innovative Marketing Strategies for Landscaping Pros
Developing a marketing strategy is essential for any business. However, it is one of the most overlooked aspects of business ownership. Adequately serving the clients in your area means that you will need to engage in marketing strategies to equip your landscaping business with the tools you need for success. Today's digital environment demands new techniques for landscaping professionals to connect with their ideal audience.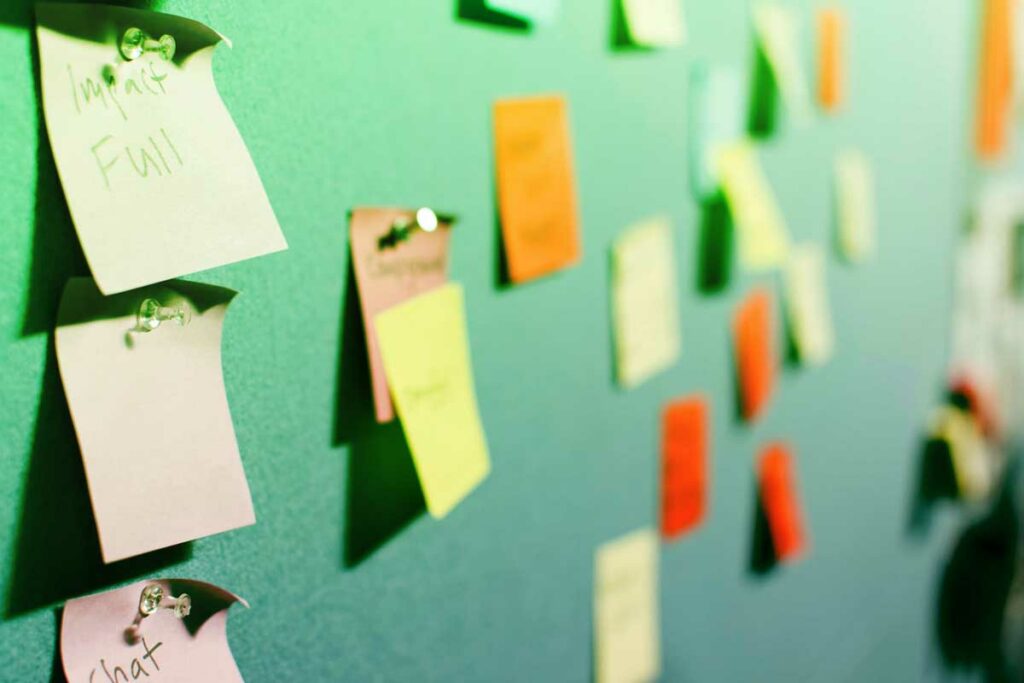 Build Your Brand
Sounds simple enough, right? Actually, building your brand takes a great deal of work and is one of the most important aspects of creating a marketing strategy for your business. In essence, the building of your brand is the building of your foundation for your landscaping business. So, it's best to get started off on the right foot. But don't worry! Even if you have already started creating your brand and want to start over, you still can. It is never too late to build the brand of your dreams.
Professional Logo and Branding Materials
One of the first things your potential customer will see is your logo. You will want to make sure that you have a logo that is professionally designed and created. Deciding on a logo can be challenging, but the popular rule of thumb of "less is more" usually rings true. Any other branding materials, such as business cards, brochures, and newsletters should be similar or completely match. Having a logo that does not mesh well on your business card or brochure could turn away potential clients. As a whole, your branding materials should be aesthetically pleasing.
Website Design
If you have a website (which you should) to help drive in organic traffic, then you will want to make sure it is properly designed and formatted. Your website design should coincide with your branding materials, as this helps to give your brand a more unified look. However, website design can be fickle. One little error could throw off the entire appearance of your website, as well as how functional it is for your users.
Contact Information
Make sure that your contact information for your landscaping business is not only up to date but is easily accessible for potential clients to obtain. Do not make them go searching for a way to get in touch with you. Make it as easy to find a way to contact you as possible. Potential and existing clients should be able to have a way to reach out to you no matter which platform they are using, including your website and social media channels.
Run Email Marketing Campaigns
Email marketing is an essential aspect of marketing for landscaping professionals. However, it is one of the most often overlooked. Why? Implementing a successful email marketing strategy is no easy feat, especially if you are not familiar with the latest platforms or tech. Running an email campaign is a great way to start building trust with a potential client, as well as remaining in contact with them to further reach out to them. Email sequencing, or an email sales funnel as it can also be called, helps to consistently send clients and potential clients information on your services. You can keep clients up to date on the latest happenings, your services, giveaways, or discounts.
Email sequencing begins once a user on the receiving end has downloaded a type of content. This could be anything from an info booklet on native plants to a summer cleanup guide. Part of knowing how to start and continue the sequence, is becoming familiar with your audience and their landscaping needs. So, information in this sequence should be aimed at helping your client solve a particular problem they may be facing, as well as provide resources.
Get Creative with Content Marketing
Content marketing is creating content that appeals to your target demographic and ranks well in Google search results. That's right, Google actually ranks your content after you publish it to determine how well it fits the search intent of a user. While this includes the content of blogs and other posts, it also includes all your web pages. So, you should ensure that all your content has been search engine optimized. But, at the very basis, try to put out quality content.
So, what makes good content? Many different factors go into content ranking as part of Google's algorithm. This algorithm is also always changing, as a way to prevent hacking of the system. But, there are some key aspects that have been identified.
Relevant information. How well does your content satisfy user intent? Your content should be aimed at helping consumers solve a particular problem or provide them with helpful resources that lead to them making a decision.
Authoritative. You should show that you have experience in the industry, as well as provide authoritative websites to link to throughout your content. This helps to appeal to the search engine ranking system, as well as build trust with your audience.
Start a Blog
With many different website creation platforms, you will get the option to add a blog. Blogs are a great way to potentially bring in organic and paid traffic to your website. This helps to put your business in front of more eyes. Keeping the above points in mind, you can create content that is specifically tailored to your specific audience. Topics might include the benefits of hiring a professional landscaper, proper mulching techniques, and information on native plants to your local area.
Run FB Ads Campaigns
When you want to find more information on a business, what is one of the first things you might do? That's right! You would search them up on social media. While building out your social media profiles is a great way to connect with your audience, you can also utilize social media to put your landscaping business in front of more eyes by utilizing a Facebook Ad's campaign. Facebook has integrated this feature to allow business owners to target their intended demographic, as well as measure the success of their ad through metrics. Over time, this should allow you to cater your ads more specifically for your audience.
Create a Compelling Call to Action
You are not just another landscaping professional from down the street. You are different and consumers want to know why, as well as how, you are different. Your call to action should stand you apart from the crowd locally, which may require you to do heavy research on the needs of your community.
CTA Crafting Tips
Don't over complicate things. Make it simple to work with you, as well as understand your messaging.
Highlight how you can benefit your clients instead of the features of what you offer.
Don't focus too much on your credentials. You don't want to bore potential clients!
Write in an empathetic tone that shows your understanding of the problems at hand for a potential client.
Clearly explain how you offer solutions.
While developing marketing strategies can appear daunting at first glance, they are essential in order to help your landscaping business thrive. Utilizing these innovative marketing strategies for landscaping professionals can allow your business to better provide for, as well as understand, your target audience. With proper planning in place, you will connect with more potential clients and build stronger foundations with current ones.